Our Twin Falls Realtors have grown up in Twin Falls and our favorite cities Jerome, Kimberly, Filer, Buhl, Burley, Gooding, Shoshone, and Wendell. It's not uncommon to find they own or have owned homes and real estate in these cities and nearby towns. They are fully vested in Twin Falls, Idaho and absolutely love it here. As members of the community, they often participate in our local community groups and clubs, like Rotary. It's also not uncommon to find our realtors and employees bring children into our office, as a sign we really do have a family atmosphere.
Realtor / Buyer Specialist
Ricki was raised in Filer Idaho along with her older brother and four older sisters.  Ricki is married and blessed with two beautiful, sweet daughters and one handsome, fun loving little boy. Ricki has always loved working with people and loves being a realtor as a Buyer Specialist. As a Buyer specialist, Ricki's goal is to make purchasing your dream home or investment property a fun and exciting time.
Realtor / Buyer Specialist
Krystal is originally from Utah, the Dairy Industry brought her to the Magic Valley. She married a local boy, and now she has three young children to chase around. Being a Buyer Specialist allows her time to be a full-time mom and help other families find the perfect home.
Realtor / Buyer Specialist
April knows the important role that a realtor plays in helping families make real estate decisions. Her knowledge of marketing combined with her passion for helping others make her an excellent realtor.  Prior to real estate April spent the last 23 years in the Magic Valley selling advertising for broadcast television.  She is married to "Brad Weiser" who is the host of 95-7 KEZJ's morning show.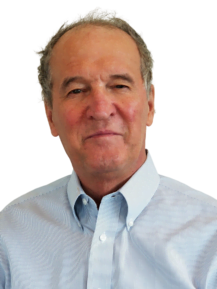 Brent's local family roots are over 150 years old in the Magic Valley. "The house we live in, best records, on the family farm was built in 1898 and remodeled five plus times!" Brent is steeped in agriculture and has founded several companies, including Bridge Communication. His principle of "moving to an act of goodness" has led to all of his  decisions and relationships. His knowledge of the area of agriculture provides a unique skill to his Real Estate career.  Brent is married to the beautiful and talented Leslie.